HARRT at UCLA 2019 Senior Executive Retreat
Our theme for the 2019 Retreat was HR: Future Focus and included such topics as the impact of organizational transformation, leadership and digital technology on the future employee experience. As always, our event had  informative and exciting speakers with outstanding topics that have been developed in response to your input.
Members: Slide Decks, Materials, and Graphic Recordings are available on the Sr. Executive Private page.
Our speakers included:
Corinne Bendersky,  Professor of Management and Organizations UCLA Anderson School of Management  (Big Question Take-Aways)
Alfred E. Osborne, Jr., Senior Associate Dean, External Affairs, Professor of Global Economics, Management and Entrepreneurship, Faculty Director, Harold and Pauline Price Center for Entrepreneurship & Innovation, UCLA Anderson School of Management
Peter Matthies, Founder, Conscious Business Institute
     Topic: Building The Future Organization: The Code For Moving From Ordinary To Extraordinary
Gabriella Rosen Kellerman, MD, Chief Innovation Officer, BetterUp
     Topic: Finding Purpose in a Time of Constant Change
Patty Sung, Principal, Global Innovation Hub, Mercer
     Topic: Going Digital: Real Life Applications Leading Edge HR is Doing
Karla Grossenbacher, Partner, Seyfarth Shaw
Ann Marie Zaletel, Partner, Seyfarth Shaw
     Topic: Beyond Technology: Mitigating Future Risk
Trisch Smith, Global Chief Diversity & Inclusion Officer, Edelman
Jonathan Jordan, Senior Vice President, Edelman
     Topic: TRUST AT WORK: The New Employer/Employee Contract
Bob Johansen, Distinguished Fellow, Institute for the Future
Gabe Cervantes, Research Assistant, Institute for the Future
     Topic: Full-Spectrum Mindset for the Leaders of the Future
Dr. Matt Lieberman Ph.D, Professor at UCLA, Director Social Cognitive Neuroscience Lab, Chief Scientist at Resonance and Chief Scientist at Imagining Human.
     Topic: Seeing different: The construction of reality and its relevance to work
Dr. Christina Maslach, Professor of Psychology, Emerita, University of California,
Berkeley
     Topic: Meeting the Challenge of Burnout
Tracey Fritcher, Global Director, HR Transformation Practice, ServiceNow
Jean Meussner. Vice President, Human Resources, Good Samaritan Hospital
Andy Ortiz, SVP, Chief Human Resources Officer, Cedars-Sinai
Ross Pollack, EVP & Chief Human Resources Officer, Lionsgate
     Topic: The New Employee Service Expectations – Transforming Your HR Organization
October 24, 2019 – HARRT at UCLA 2019 Associate Symposium
This year's Associate Symposium brought a day of important topics presented by distinguished UCLA faculty Eugene Caruso and Principal Employee Experience Strategist, Jen Stroud of ServiceNow.
Professor Caruso discussed his work on Ethical Leadership and the Workplace
Jen Stroud, conducted a "Design Thinking" workshop: Leveraging Human Centered Design Thinking to Improve Employee Service Delivery and HR Decision
June 4, 2019 – HARRT at UCLA Leadership Simulation
This event served as an excellent opportunity to get feedback on leadership skills and test the acumen of direct reports. The main discussion areas of focus were: Leadership, Cross-Functional Collaboration; Breaking-down Silos; and Decision Making under Conditions of Ambiguity.
This simulation was created and run by Abiltie.
May 2, 2019 – HARRT at UCLA Day of Learning
"

Transforming HR Through Transparency: Unlocking Visibility and Value

"
Today, creating a transparent work environment is a critical requirement for sustaining a high-performance culture. It leads to higher employee engagement, and sparks innovation and builds trust, all of which are paramount to an organization's financial success. Today's leaders are feeling pressure from employees who are demanding a more transparent workplace.
What is transparency? How can organizations embrace it? What does transparency lead to and what value does it have?
On Thursday, May 2, HARRT at UCLA and Willis Towers Watson offered a unique event offering new perspectives addressing the volatile marketplace and workforce. Some key topics for the event included
Gaining insights from leading employers and academic professors on the current HR landscape and future of the workplace
Hearing proven strategies to optimize the workforce through trends and best practices for effective leadership
Networking with executive peers across industry sectors from leading global organizations
Keynote Speakers:
Jerry Kang, Vice Chancellor for Equity, Diversity and Inclusion, UCLA
Ian Larkin, Associate Professor, Strategy, UCLA Anderson School of Management
General Session and Other Speakers
Don Delves, Managing Director, Executive Compensation Practice Leader, North America, Willis Towers Watson
Dean Carter, Vice President, Shared Services, Patagonia
Anne Mersereau, Vice President, Human Resources, Diversity & Inclusion, Portland General Electric
Milt Ezzard, Vice President, Global Benefits, Activision Blizzard, Inc.
Berry Carpenter-Kingi, Vice President Human Resources, VCA, I
April 10, 2019 – Senior Member Roundtable: Digital Disruptors
Keynote Speaker:
Scott Snyder, Author of Goliaths Revenge, Partner Heidrick & Struggle
March 27, 2019 – Associate Member Roundtable: HR's Impact on Corporate Culture
Keynote Speaker:
Jeff Birk, Manager of Speaking and Training at O.C. Tanner
Panel Speakers:
Brandi Britton, District President for Robert Half
Megan Sutton, VP of HR for Morley Builders
Nooshin Nathan,Chief Talent Officer for the Natural History
Museum of Los Angeles County
Victor Pagdan VP of HR for Universal Studios Hollywood
February 27, 2019 – HARRT 2019 Diversity and Inclusion Round Table
Learn, be inspired, share, and connect with fellow HR Executives at HARRT's "Second Annual
Diversity and Inclusion Round Table". This full day session included lecture, employer panels,
round table discussion, and informal opportunities to collaborate with peers on the D&I
challenges and opportunities facing HR Leaders. We discussed the creation of a culture that supports a
diverse workplace, inclusive leadership, the impact of #Metoo on corporate strategy, building blocks to
address unconscious bias, and intersectionality in the workplace. We also shared programs that organizations have adopted to meet inclusion goals.
Speakers Included:
Lise L. Luttgens, Chief Executive Officer, Girl Scouts of Greater Los Angeles
Miguel M. Unzueta, Professor of Management and Organizations, UCLA
Corinne Bendersky, Professor of Management and Organizations, UCLA
Kwame Cooper, Assistant Chief, LA Fire Department
Abbe Land, Executive Director, LA County Women and Girls Initiative
Carolyn Yashari Becher, Co-Founder, HopSkipDrive
Jamie Dolkas, Director of Women's Leadership, Adjunct Law Professor, Center for WorkLife Law, UC Hastings College of the Law
Allison Elder, Vice President, HR, RAND Corporation
InaMarie Johnson, Chief People Officer, Zendesk
Rich Richardson, Associate Vice President HR, American Honda Motor Co.
Julia McCallin, Associate Vice President Human Resources, Caltech
Devon Dickau, Chief Of Staff, Diversity And Inclusion Client Service Center Of Excellence Deloitte Consulting LLP
UCLA Anderson: Teamwork and Status
Michael Totty's featured piece covers UCLA Anderson School of Management professor Corrine Bendersky's recent research on status in the workplace.
The study shows that status within the workplace is dynamic, not static.
"Researchers have seen that high status can be gained both through self-promotion and unselfish dedication to the group. Further study can indicate whether the most effective approach depends on the makeup of the team or on the nature of the assignment." -Totty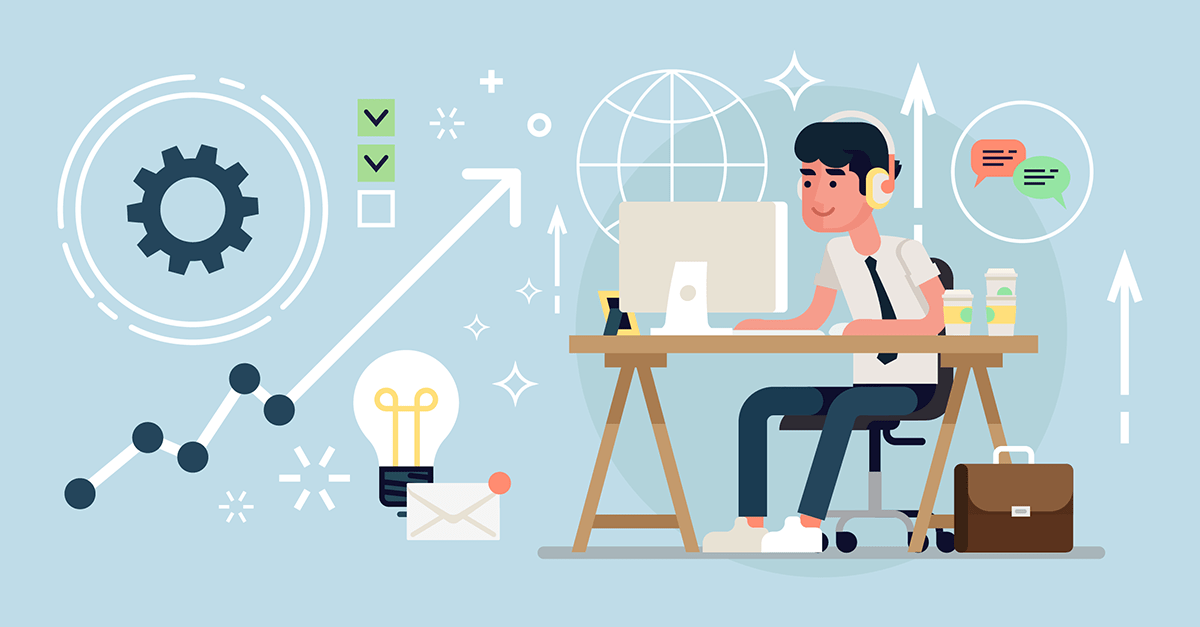 New York Times Article Written by Adam Grant:
Productivity Isn't About Time Management. It's About Attention Management.
"A few years ago during a break in a leadership class I was teaching, a manager named Michael walked up looking unsettled. His boss had told him he needed to be more productive, so he had spent a few hours analyzing how he spent his time. He had already cut his nonessential meetings. He couldn't find any tasks to drop from his calendar. He didn't see an obvious way to do them more efficiently."
UCLA Anderson Research Spotlight
Article by Carla Fried: Vacation Mindset: How Weekends Can Be More Refreshing
When it comes to time off, America is definitely not a world leader. A review of mandated vacation policy in 21 countries with advanced economies by the Center for Economic and Policy Research reports that the United States is the only country that doesn't guarantee workers paid time off, and about one quarter of U.S. workers don't receive paid holidays and vacation days.
Among the lucky ducks who have paid time off, the workaholic zeitgeist is a strong headwind. According to the U.S. Travel Association, Americans in 2017 on average used 17 of the 23 paid days they were entitled to. That's actually better than Glassdoor's 2017 survey of 2,000 workers, in which participants reported using barely more than half their vacation days, on average.
Financial Outlook for 2020
The December Anderson Economic Forecast is open to HARRT members! Send an email to harrt@irle.ucla.edu for registration.
The volatility of financial markets in 2019 has given pause with respect to recession probabilities and the future of asset markets. Will the whipsaw of bond and equity prices continue? How will the Fed react in an economy with good employment numbers, but elevated risks. The December 2019 UCLA Anderson Forecast will untangle many aspects of these questions, including the relationship between the financial and real estate sectors as it looks to the economic and financial outlook for 2020. Click Here for more details.