HARRT at UCLA celebrated a milestone; 2016 marked our 30th year as a forum for the exchange of cutting-edge ideas and academic research affecting the practice of human resources.
HARRT Members are encouraged to join our exclusive LinkedIn Group. For information or an invite, email harrt@irle.ucla.edu
Creating a Magical Employee Experience!  May 22, 2018
"How do organizations do it?" Join insightful thought leaders from Willis Towers Watson and the Disney Institute to learn the latest insights to better understand and shape the employee experience. We will examine how technology and data analytics support continuous listening to directly impact employee engagement and commitment while re-defining "engagement ownership" in your organization.  Also, we will explore the Disney approach to talent management, leadership and culture that creates a nurturing environment and fosters Cast Member motivation and engagement.
Click Here for one of the research articles from the event
Additional research and the slide deck for the event can be accessed here.
"Day Of Learning" April 25th, 2018  HARRT and WTW  Recap
Reinventing Work: People. Technology. Time.
Today's realities are shaped by a growing digital revolution. Technologies are fusing, blurring lines between the physical, digital and biological worlds, and technological breakthroughs like artificial intelligence and robotics will continue to evolve.
These changes are dramatic compared to previous revolutions in that they are already disrupting almost every industry in every country and having a major impact on work and jobs. The result is a complex work environment characterized by significant job creation as well as job displacement, heightened labor productivity but also a widening skills gap.
The Future of Work is becoming an important topic for many organizations, both for its HR implications and its impact on overall business strategy. Is your company prepared?
On Wednesday, April 25th, David Rock, Michelle McKinney, Ravin Jesuthasan, and Professor Craig Fox joined HARRT at UCLA and Willis Towers Watson for a Day of Learning. This annual event offers new perspectives on the volatile marketplace and workforce challenges. Attendees are HARRT Senior Executive members and their teams. If you would like to become a member of HARRT at UCLA and attend next year's event, please contact us through this form.
2017 3rd Annual T-Mobile UCLA Anderson MBA Case Competition
UCLA ANDERSON FORECAST JUNE 2018 ECONOMIC OUTLOOK
The national economy remains strong with real GDP growth approximating 3% this year. However, a tightening labor market accompanied by rising inflation and higher interest rates will cause growth to slow in 2019 and 2020. Further increased trade tensions combined with trillion dollar deficits will add to economic uncertainty as the decade ends.
In Residential Real Estate, although house prices have more than recovered from their previous peaks over a decade ago, housing activity as measured by starts and existing home sales has not. What gives? Why haven't we witnessed a full recovery given the strength in the broader economy? The forecast will attempt to answer these questions and whether or not the boom in apartments rents and multi-family construction will continue.
How strong will the defense spending boom be?
Will trade tensions spill over into the broader economy?
California economic growth has slowed the last few months. Does this portend a
trend?
How will rising interest rates affect residential construction in California?
How do housing prices impact migration and vice versa across the country?
UCLA, Univision and others team up to unearth solutions to Hollywood's lack of diversity
Darnell Hunt 
Dean of Social Sciences at the University of California, Los Angeles. 
The UCLA Division of Social Sciences will partner with Univision Communications Inc., two schools within the University of Southern California and multiple Hollywood industry groups to create the "Storytelling Unbound Handbook," which collaborators hope will lead to practical changes around diversity, inclusion and equality efforts in the entertainment industry. Read More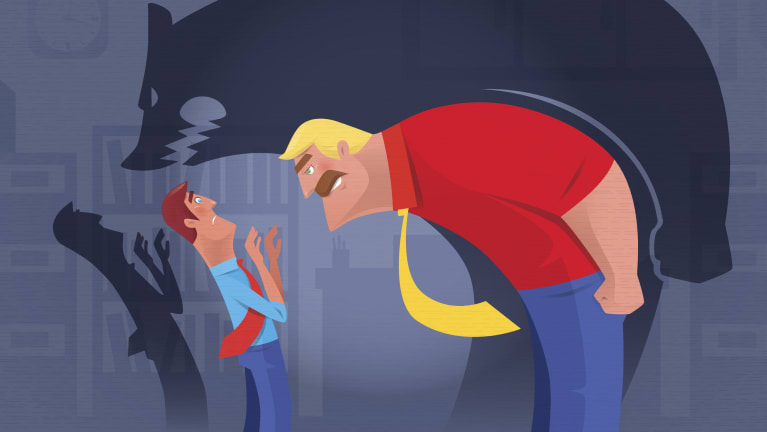 Instead of Trying to 'Handle' a Bad Boss, Avoid Hiring One in the First Place
Many of us have read about how to deal with "bad bosses" in all their different forms—the temperamental, the mercurial, the bullying, the disorganized, the micromanaging.
But can you avoid hiring a bad manager in the first place? Are there telltale signs during the hiring process that can tip someone off to a job candidate who may end up making employees miserable? Read More
Oscars Create Process For Members To Report Workplace Misconduct
Written by: Lauren Holter
Women of Hollywood have said "time's up," and the Film Academy is taking steps to address sexual harassment within its ranks. Academy of Motion Picture Arts and Sciences CEO Dawn Hudson recently sent a letter to members outlining the Academy's new process for handling claims of workplace misconduct. "This is only a small step towards the larger goal of encouraging workplace environments that support creativity, equality, and respect," she wrote. Read More.